Guidance for the veterinary pharmaceutical industry on Pharmacovigilance reporting. This guidance will be updated with more information as it becomes available.
National Competent Authority
The VMD will continue to act as the National Competent Authority for NI and as such Marketing Authorisation Holders (MAHs) must report adverse events occurring in GB and NI directly to us. We will then report these to the EU as required.
Where the event location can be identified, we will inform the European Medicines Agency (EMA) of those reported as occurring in NI. Therefore we encourage you to include a location identifier within your reports such as the first 2 digits of reporter postcode.
Adverse Event Reporting (updated 23/10/20)
As of 1 January 2021 we will no longer be part of EU data sharing, therefore you must report to us directly:
all serious adverse events occurring in the UK
all serious unexpected adverse events occurring outside of the UK, which concern products authorised in the UK
all non-serious events if you currently submit these to the EMA in place of submitting line listings with your Periodic Safety Update Reports
You must submit reports using either the Veterinary Medicines Digital Service (VMDS) or our business-to-business reporting system, Gateway.
Periodic Safety Update Reports (updated 23/10/20)
As of 1 January 2021, we will no longer participate in Periodic Safety Update Reports (PSUR) work-sharing for products authorised nationally only in GB and NI. However, MAHs should continue to use the same data lock points as previously agreed.
PSURs must be submitted to us at intervals of between 6 months and 3 years for each product you sell in the UK. Your reporting period must follow on from the last PSUR without gaps or overlaps. The cut-off date for information to be included in a PSUR is called the Data Lock Point (DLP) and is the end date of the reporting period. These reporting periods will be in line with EU DLPs if applicable.
You must include all the information described in the UK Veterinary Pharmacovigilance Guidelines which will be published in due course. This guidance is based on current EU guidelines.
Additional guidance on 'Veterinary Pharmacovigilance: your responsibilities' will be available in due course.
You can submit PSURs securely through our Veterinary Medicines Digital Service (VMDS) or by normal email to psur.submissions@vmd.gov.uk.
Reporting concerns
As of 1 January 2021 we will no longer be part of EU data sharing, therefore you will need to ensure that you meet your obligations to notify us of any serious safety concerns such as a rapid alert being issued in Europe for one of your products.

Published: 23rd October 2020
Source: GOV UK, Veterinary Medicines Directorate
Page URL: https://www.gov.uk/guidance/1-january-2021-adverse-event-reporting-periodic-safety-update-reports-and-concerns?utm_source=2550c47a-4a24-4f9f-937a-e4fbf77a62bb&utm_medium=email&utm_campaign=govuk-notifications&utm_content=immediate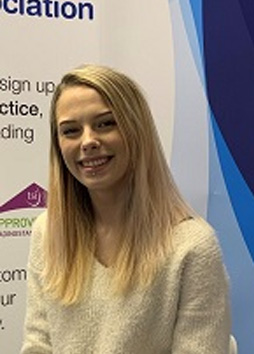 Millie joined the BHTA in March 2019 after completing an Extended Diploma in Level 3 Creative Media.