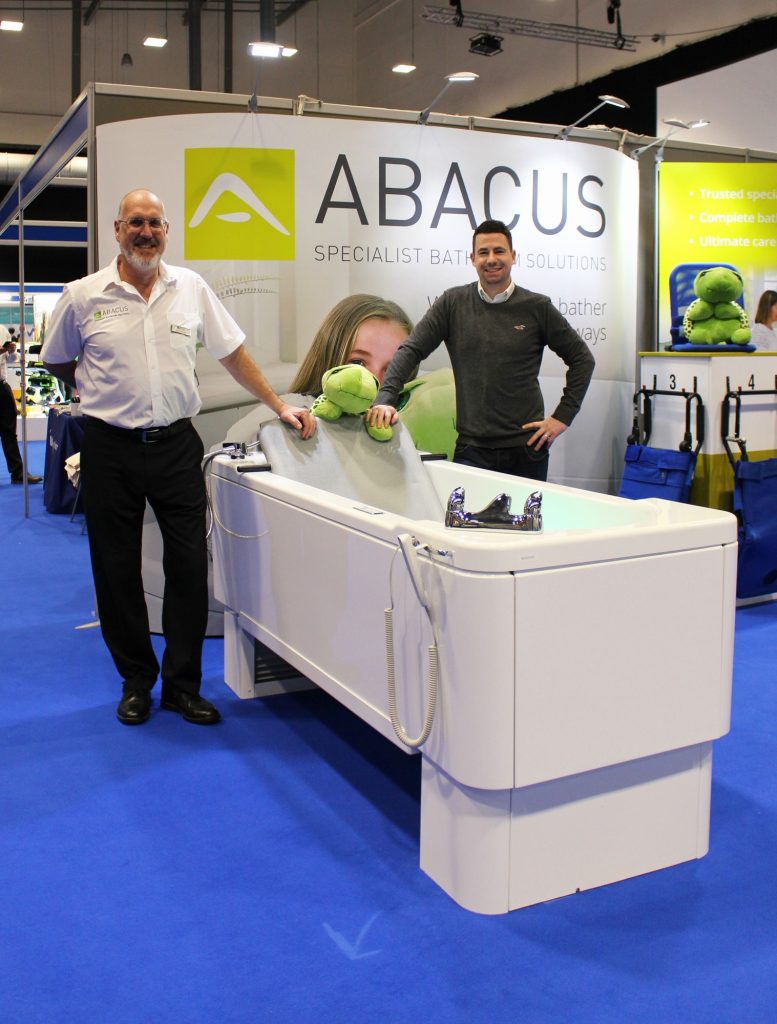 Abacus Specialist Bathroom Solutions, the award-winning specialist bath manufacturer, has become the latest member to join the British Healthcare Trades Association (BHTA) – underlining its ethical support of disabled bathers.
Established in 1917, the BHTA is one of the oldest associations in the UK representing the mobility and assistive industry. Its members commit to the BHTA Code of Practice, the only one in the industry to be approved by The Chartered Trading Standards Institute. By pledging to this Code, members guarantee to support customers in a fair and appropriate manner, so the best solutions are supplied now and in the future. Ethical selling and supply practices must be strictly adhered to and the interests of every client must come first.
As a Gainsborough Healthcare Group brand, Abacus is already regarded as a trusted leader in power-assisted and accessible baths. However, by joining the BHTA, this specialist manufacturer has the endorsement of a highly respected and established independent organisation. Now as a proactive member, Abacus will be working hard to support BHTA section meetings and working groups so the charity can continue to improve accessibility and equality through consultation, campaigns and influence.
Peter Eckhardt, CEO, Gainsborough Healthcare Group, says: "All our brands have a reputation built on ethics, quality and client understanding. Our team takes pride in delivering a trustworthy service with bather and carer needs at the very heart of what we do. This ethos is now officially recognised by being a member of the BHTA – hence underlining the Abacus commitment to positive outcomes for all."
Dr Simon Festing, BHTA CEO, adds: "We are delighted to welcome the Gainsborough Healthcare Group to our membership as we believe their approach to business perfectly reflects our values. Gainsborough Healthcare Group have three decades of specialist bathing experience, and their initiatives will have a great impact in the community, residential and acute healthcare setting."

Published: 6th November 2020
Source: Abacus Healthcare