"I am delighted to have been appointed Business Secretary.
The last year has been extremely challenging for millions of businesses. There is, however, cause for optimism with both the roll-out of vaccines and a trade agreement with the European Union now secured.
Although the transition period has ended, businesses still need to take steps to adapt to the new rules which have come into force. We continue to work closely with businesses, including contacting exporters, their representatives, and transporters to advise on the requirements for keeping goods on the move.
The checker tool on gov.uk/transition will give you a personalised list of actions you need to take now, or for any further queries you can contact our dedicated business support helplines. There is also specific guidance on moving goods into, out of, or through Northern Ireland.
To support you through the pandemic and into recovery, you can also find out exactly what financial support your business is eligible for on gov.uk.
I am confident that the deals the UK Government has negotiated with the EU, and many other countries around the world, will provide a positive trading environment for businesses like yours to make the most of the new opportunities that this year will bring.
I wish you and your business every success for 2021.
Yours sincerely,
Rt Hon Kwasi Kwarteng MP
Secretary of State for Business, Energy & Industrial Strategy"


Published: 20th January 2021
Source: Department for Business, Energy & Industrial Strategy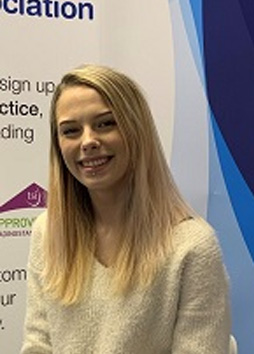 Millie joined the BHTA in March 2019 after completing an Extended Diploma in Level 3 Creative Media.