Abacus Specialist Bathroom Solutions, in association with The OT Service, will be presenting its latest free Abacus Academy CPD Webinar for Occupational Therapists entitled: " 'We don't do bathing' – Reflections of holistic practice and professional implications."

LIVE with OT Q&A: Thursday 31st March 2022, 12 noon – 1pm.

To book a free space on the webinar please visit: https://tinyurl.com/mvznhek2
A secure video link will be sent prior to the event. CPD certificates will be available to all attendees.

"We don't do bathing" – Reflections of holistic practice and professional implications
Presented by Adam Ferry, Occupational Therapist

During product demonstrations, particularly at exhibitions, we often hear the comment "we don't do bathing". This session looks to consider the implications of this through an exploration of holistic practice and what that means in practice.
We explore the term 'holism' in relation to occupational therapy practice, and how it is applied across sectors and organisations with increased demand and pressure. There will be a reflection on code of ethics and legislation to consider the implications of a "we don't do…" stance.

Learning outcomes
– Explore the term 'holistic practice' and its application.
– Reflect on the challenges to holism and how it can be addressed.
– Discuss implications on individuals and services of "we don't do…"

Abacus Academy
The online resource enhances everyday practice for Occupational Therapists, Physiotherapists and Moving and Handling Practitioners. It provides a range of up-to-date educational material that supports Continuing Professional Development through bitesize videos, practical and theoretical material, downloads and case studies.
CPD certificates are available to professionals who learn via the Academy and will also be available to attendees after the latest live Abacus webinar.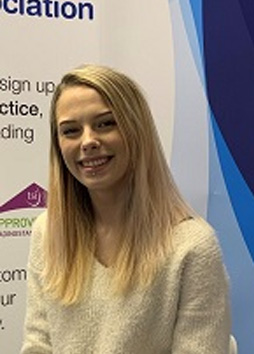 Millie joined the BHTA in March 2019 after completing an Extended Diploma in Level 3 Creative Media.