Abacus Specialist Bathroom Solutions, the award-winning specialist bath manufacturer, will be launching its new online Abacus Academy on the 25th November 2020 to coincide with the OT Show.
Aimed at supporting healthcare professionals including Occupational Therapists, Physiotherapists and Moving and Handling Practitioners, the new Abacus Academy will help enhance everyday practice. It will provide the latest CPD training and guidance to support work in the assisted bathing arena with a variety of free material. This engaging web-based resource will include an extensive range of educational videos and material to ensure clients achieve better outcomes in the bathroom and beyond. In addition to theoretical and practical advice from leading Occupational Therapists, opportunities for free CPD training, webinars and client video assessments will be available. Educational material will include engaging case studies and there will be the ability to request rapid bath quotations through the portal.
Part of the Gainsborough Healthcare Group, Abacus is renowned as a bather-centric organisation that also works closely with Occupational Therapists and carers. The Abacus Academy provides an impressive online educational resource that will support the requirements of all professionals involved with the provision of assisted bathing. In an ever-expanding library, topics such as evidence-based practice, posture, and moving and handling will feature first through bitesize videos and detailed information.
Abacus has invested in developing its new Academy in response to the changing CPD needs of healthcare professionals particularly with restrictions caused by the pandemic.
Peter Eckhardt, Gainsborough Healthcare Group, CEO, explains:
"We are continually focused on the needs of everyone associated with assisted bathing. Education, in particular, we believe is vital for delivering better outcomes hence our new online Academy strives to enhance professional practice. This hub for educational excellence will continue to grow with the latest guidance from our OT partners and highly experienced Assessors. With visit to exhibitions and group meetings limited, professionals now have the convenience of learning about assisted bathing 24/7 and without travel.
I encourage all healthcare professionals to start benefiting from this free resource so disabled bathers, families and carers can benefit from greater insight through qualified, quality CPD."

Click here to register, or find out more.


Published: 10th November 2020
Source: Abacus Specialist Bathroom Solutions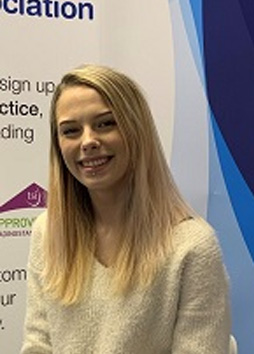 Millie joined the BHTA in March 2019 after completing an Extended Diploma in Level 3 Creative Media.