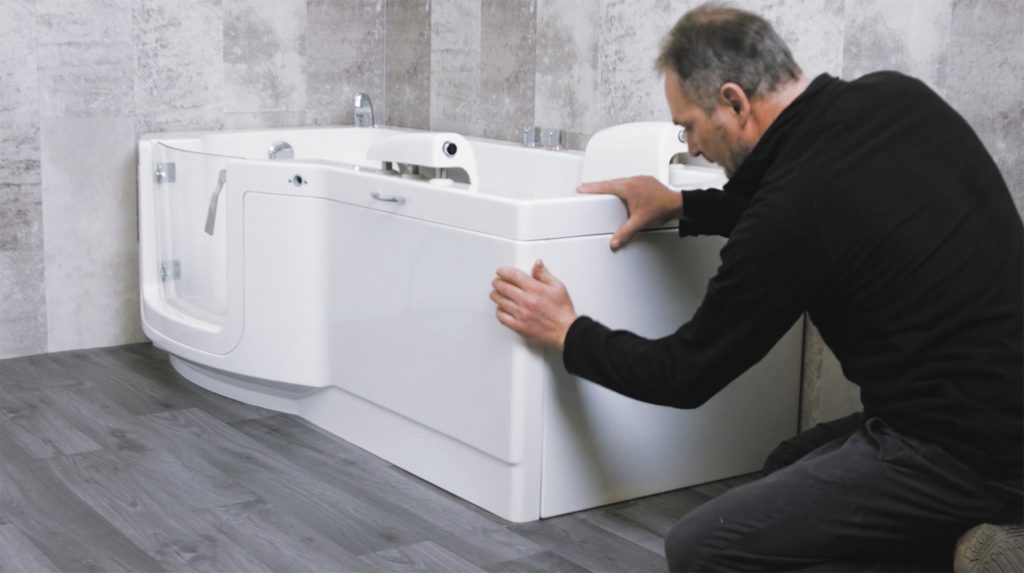 Part of the Gainsborough Healthcare Group, Access is a leading brand of walk-in baths, diligently manufactured in the UK for over 30 years – it is a member of the British Healthcare Trades Association and supports its latest campaign to encourage home adaptations through trusted providers.
The Access range of compact to full-length walk-in baths provides a safe and accessible bathing experience for users with restricted mobility. Available through trade dealers, plumbing and building merchants, Access Walk-in Baths provide a proven choice for independence and peace of mind in the home. Gainsborough Healthcare Group is a member of the British Healthcare Trades Association (BHTA) which means it is a trusted seller that adheres to a strict code of conduct as approved by the Chartered Trading Standards Institute (CTSI). This ensures its customers receive a fair deal and ethical service which is delivered by Access through a carefully selected network of distributors. Access only signposts customers to reputable providers so product quality is matched by exceptional service – this is the support the BHTA champions to combat recent distrust in trades people.
Representing over 400 companies in the healthcare and assistive technology industry, the BHTA and its members work to create an ethical trading environment that gives consumers confidence. It has highlighted recent market research completed by Ipsos MORI for the Good Home Inquiry – an independent review of England's poor-quality housing stock commissioned by the Centre for Ageing Better. The survey was conducted online with adults in England aged 18-75 to understand people's attitudes around home improvements and why many are avoiding accessible adaptations if mobility becomes challenging. Findings from the 50-70 age bracket suggest:
59% do not trust tradespeople will do a good job
56% feel tradespeople will not give a fair cost for the job
34% believe that a tradesperson or company being a member of an accredited trade association, such as the BHTA, increases their level of trust
32% state that they did not trust tradespeople at all.
These opinions could represent a worrying trend especially during the pandemic as elderly and disabled individuals resist vital adaptations in the home. This will impact on safety, confidence and mobility resulting in the need for extra care and pressures on the NHS through potential injuries.
Adaptations, such as Access walk-in baths, provide support for people to maintain positive mental health and well-being, without dependency on others or the need for residential care.
Dr Simon Festing, Chief Executive Officer of the British Healthcare Trades Association, commented: "The results of this research reveal all our fears of dodgy tradespeople. But we believe that with the right approach, older people can still go ahead and get essential adaptations and improvements to their homes, which they need to live healthier and independent lives."
"As one of the longest-established trade associations in the healthcare sector, the BHTA understands just how important trust is when it comes to having work carried out for vital installations, such as handrails, stairlifts, ramps and accessible baths and bathrooms."
"We would encourage all consumers to go ahead and make the necessary changes to their homes to keep themselves safe, mobile and independent, by seeking out a BHTA member. Our members (such as Access Walk-in Baths) commit to our Code of Practice, ensuring they uphold standards over and above the law, to give consumers confidence that they are professional and ethical. We recommend consumers look out for the BHTA's logo on companies' websites and literature when searching for companies that provide and install home adaptations. The logo acts as a badge of trust and can be found proudly displayed by all BHTA members."


Published: 15th June 2021
Source: Access Walk-in Baths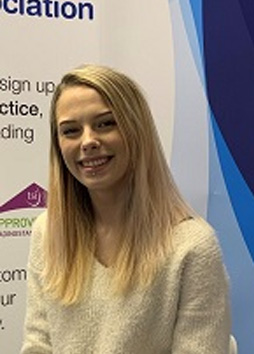 Millie joined the BHTA in March 2019 after completing an Extended Diploma in Level 3 Creative Media.