Adam Ferry, Occupational Therapist, will be presenting new CPD education at his first assisted bathing seminar of 2021 at OTAC Exeter (in association with Abacus Specialist Bathroom Solutions).

Occupational Therapy Adaptations Conference, Exeter (OTAC), 26th May 2021. 9am-6pm.
Stands 5 & 6. Exeter Racecourse, Kennford Exeter, Devon, EX6 7XS.
Exploration of medical and functionally focused bathing
Date: 26th May 2021
Time: 11:30am – 12:00pm
Location: Theatre 1
Speaker: Adam Ferry, The OT Service, in association with Abacus Specialist Bathroom Solutions
Synopsis
Support for bathing, particularly in adults, is often focused on medical need rather than occupational 'want'. This session will consider the clinical reasoning behind bathing and medically focused evidence base, including skin conditions and pain, as well as perceptions around when bathing is not appropriate due to diagnosis.
The session will then encourage delegates to reflect on the bathing assessment process, drawing on evidence to support bathing as a meaningful occupation in itself with impacts on other aspects of daily living.
We finish with discussion on legislation and how bathing recommendations through both medical need and as a meaningful occupation can be supported.
Learning outcomes
Reflection on the perceptions about who can bathe and why
Consider the impact of specific medical conditions on bathing
Critically analyse the application of occupational therapy core beliefs
Understand the relationship between bathing and occupational performance
Develop greater understanding of equipment available to support bathing as a meaningful occupation
Alongside the seminar, Abacus will be exhibiting its award-winning Gemini 2000 hi-lo platform bath on stands 5 and 6. The latest, larger and future-proofed Gemini bath, with unique dual lift functionality, won the prestigious Excellence in Caring Award at the OT Show. Adam Ferry and a Regional Assessment Manager from Abacus will be available at the event to provide one-to-one advice regarding appropriate bathing solutions for clients. Ongoing CPD education, with free CPD certificates, continues to be available at the Abacus Academy:
https://www.abacushealthcare.co.uk/abacus-academy/


Published: 27th April 2021
Source: Abacus Healthcare / Abacus Academy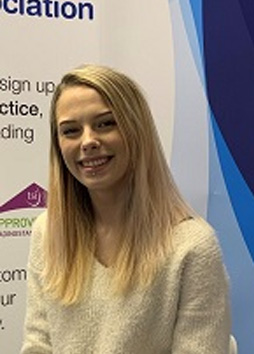 Millie joined the BHTA in March 2019 after completing an Extended Diploma in Level 3 Creative Media.