The Chartered Trading Standards Institute (CTSI) announces the Earl of Lindsay as President of the Institute.
Lord (Jamie) Lindsay enters the President's role after serving as a Vice-President of the Institute for many years. Jamie currently serves as Chairman of UKAS, the UK's National Accreditation Body, and served as President of several organisations, including the National Trust for Scotland, alongside senior roles at private sector organisations. Jamie entered the House of Lords in 1989 and was Parliamentary Under-Secretary of State for Scotland in the John Major Government.
CTSI President, Lord Lindsay, said: "I wish to thank and pay tribute to my predecessor Baroness Crawley for her exceptional work as President of the Institute during what has been a challenging period for the trading standards profession.
"It is my distinct honour to serve as President of CTSI. The profession contributes much to consumers' welfare, and trading standards professionals have gone above and beyond to support communities during the COVID-19 pandemic. I am interested in all aspects of consumer protection; however, my experience with UKAS accreditation has given me a particular interest in how customer-facing standards can instil trust, confidence and credibility in products and services. I am therefore deeply committed to ensuring that customer-facing standards and regulation are fit for globalised internet-based trade, the fourth industrial revolution and a zero-carbon world.
"I will strive to ably represent the Institute and consumer protection matters as we engage with the continued challenge of the pandemic and the opportunity to reshape the consumer protection landscape in a post-Brexit world." Chair of the CTSI Board, Noel Hunter, said: "We are delighted that Lord Lindsay has accepted this appointment. His experience will be a huge asset to the Institute as we transition to face the many challenges that lie ahead for our members in a post-pandemic world and an ever-changing global marketplace."


Published: 12th April 2021
Source: Chartered Trading Standards Institution (CTSI)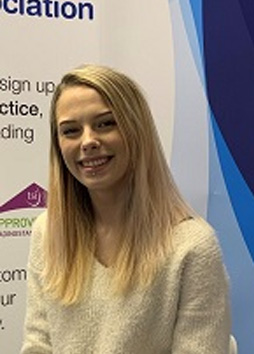 Millie joined the BHTA in March 2019 after completing an Extended Diploma in Level 3 Creative Media.