The team behind Businesses Against Scams (BAS) also run a consumer initiative called Friends Against Scams (FAS) which is celebrating its four-year anniversary on 21st October. We are calling all businesses to help protect their employees along with their friends, families and neighbours from scams. The people who are targeted by scams are often in the most vulnerable circumstances and the impact on their lives can be devastating.
The FAS initiative aims to protect and prevent people from becoming victims of scams by empowering people to take a stand against scams. The short awareness session helps people to spot a potential scam, identify those at risk and help protect friends, family and neighbours. So far nearly 600,000 people have completed the FAS awareness session, either online or at a face to face meeting. On the 21st October, we will be holding a 'FASathon' – a Friends Against Scams marathon day! The aim of the FASathon is to get as many people as possible to complete the FAS awareness session that day. We are asking all our Friends Against Scams supporting organisations along with the Businesses Against Scams, to complete and promote the Friends Against Scams awareness session online.

Published: 9th October 2020
Source: Friends Against Scams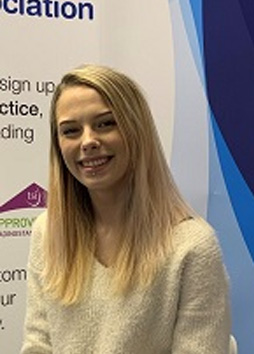 Millie joined the BHTA in March 2019 after completing an Extended Diploma in Level 3 Creative Media.