It's very quiet today at Medequip's Rochester depot as the company's first PHEV pulls silently out of the gates to begin a day's work on the Medway CES contract in and around Rochester, Gillingham, Chatham and the Hoo Peninsula.
This Ford Transit Custom is the first electric delivery van on the Medequip fleet, and all eyes are on how it performs as part of a trial which could signal a total change in how Medequip completes the delivery of community equipment across the UK.
Medequip is committed to using power from sustainable sources across its operations, so moving the fleet away from fossil fuels an important consideration. A significant number of vehicles on the car fleet are plug in hybrids, and many contracts already require Medequip to take on technologies to reduce CO2 emissions, so these trials have a vital role to play.
"With so many UK cities and towns considering or already implementing Ultra-Low Emissions Zone (ULEZ) charges, it's important that we plan for the future to ensure Medequip contributes to cleaner air targets, particularly for city use," stated Peter Gaunt, Fleet Manager for Medequip. "We have been looking at both all electric and hybrid options, but from an operational point of view we need battery ranges to improve before all electric is truly viable for us. In the meantime, PHEVs offer a practical option for us to reduce emissions and improve fuel efficiencies."
With many depots located in city centres and covering urban routes, this is a key operational issue for Medequip. The Ford Transit Custom PHEV selected by Medequip for the trials runs an advanced hybrid system featuring the multi-award winning Ford EcoBoost 1.0-litre petrol engine as a range extender.
The Medequip team will be monitoring performance closely to see how their PHEV fares over the next few months. If the trials prove satisfactory, then certainly in the near future PHEVS will be the way forward, with plans to move to all electric as battery technology continues to develop.
For further information, please contact fleetsupport@medequip-uk.com

Published: 9th February 2021
Source: Medequip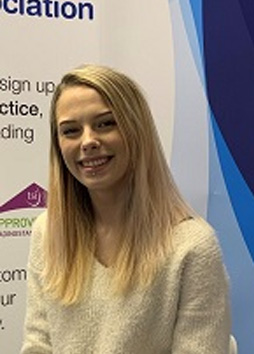 Millie joined the BHTA in March 2019 after completing an Extended Diploma in Level 3 Creative Media.