Medequip Assistive Technology, the UK's leading community equipment services provider, has announced that the company is to extend its Medequip Connect service across the Carlisle area. Alongside personal care alarms, equipment and support, Medequip Connect will be providing a 24-hour Emergency Response service developed to provide total protection for elderly and vulnerable users in Carlisle.
Medequip has made significant investments in its digital platform to enable the company to support some of the most sophisticated equipment now on the market. The new responder service supplements this to provide peace of mind for families and carers, knowing assistance is available 24 hours a day at the touch of a button.
Medequip Connect offers totally flexible solutions which can be tailored to individual requirements. These range from simple analogue base units connecting to a telephone line with pendant call button and link to a 24/7 monitoring centre, through to more sophisticated digital devices including automatic fall detection systems and voice activated alarms that continue to operate even during power outages. The Emergency Response service closes the loop to provide end to end support.
Medequip Connect has also introduced a quick and easy online referral process for professionals, accessible via a clear green button at the top of the Home page on the website. This links to an online form designed for GPs, OTs and carers to fill to complete the referral.
In addition, Medequip Connect supports a full range of clever GPS 'wearables' designed for use in the event of emergencies outdoors … anywhere in the world in fact… so help can still be at the touch of a button whether there's an emergency on a country walk or the wearer is holidaying away from home.
The packages go even further to match individual needs, covering wellbeing calls to check on individuals, including a friendly chat and medication reminders. Home Safety Kits include 'bogus caller' buttons together with heat, smoke and Co2 detectors. Smart Home kits are also available with an app for family and carers to check on their loved ones, and Memory Support devices can help those who may be a little forgetful, including the latest advanced pill dispensers with alert monitoring.
Costs start at just £2.99 per week. For users signing up for the Emergency Response service, Medequip Connect sends a trained responder to assess individual needs to decide whether the client is at risk from medical emergencies, falls or personal distress. The service responds to 97% of all callouts within 20-45 minutes, faster than the average ambulance wait time for a fall.
The Carlisle specialist service is a pilot for Medequip Connect. The company will be assessing responses and requirements with a view to rolling out the service in other areas of the UK over the next 12 months. For further information, please contact Stephen McKee, Medequip Connect Head of Business Development on 0800 910 1390 or at Stephen.McKee@medequip-uk.com


Published: 21st May 2021
Source: Medequip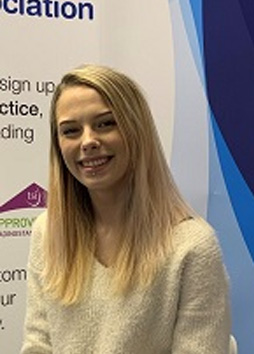 Millie joined the BHTA in March 2019 after completing an Extended Diploma in Level 3 Creative Media.