The British Association and Royal College of Occupational Therapists (RCOT) are committed to promoting the unique value and benefits of occupational therapy to the public, service commissioners and political representatives.
The British Association of Occupational Therapists is the professional body representing the diverse and thriving community of occupational therapy staff across the UK.
The Royal College of Occupational Therapists (RCOT) is a registered charity and wholly owned subsidiary of the Association, which acts on behalf of all members of the Association. We set the professional and educational standards for the occupational therapy profession and represent the profession at national and international levels. RCOT plays a crucial role in promoting the profession and meeting the professional needs of occupational therapy staff in the UK.
RCOT's activities include:
Accrediting pre-registration training courses
Endorsing  training opportunities
Supporting research into the cost benefits of occupational therapy
Responding to Government consultations in England, Scotland, Wales and Northern Ireland
Providing specialist resources for RCOT members' Continuing Professional Development (CPD)
Influencing the commissioners of health and social services
Supporting member activity in regional and local groups
Publishing the British Journal of Occupational Therapy, the only monthly peer-reviewed occupational therapy journal
Producing OTnews, our monthly news magazine for RCOT members
Producing key publications on areas of practice
Click here to visit the Royal College of Occupational Therapy website

Published: 1st December 2020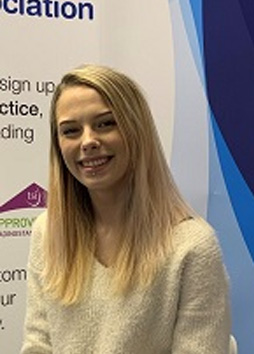 Millie joined the BHTA in March 2019 after completing an Extended Diploma in Level 3 Creative Media.