The British Healthcare Trades Association (BHTA) has urged elderly and disabled people to proceed with home adaptations using its certified trade membership scheme. This follows recent research which suggested almost a third of people in their 50s and 60s were distrustful of tradespeople and delaying vital home improvements as a result.
Commissioned by the Centre for Ageing Better, the Good Home Inquiry was launched to 'explore why so many of England's homes are in poor condition, hazardous to health and unsuitable for people who are older or disabled'. Research was carried out online by Ipsos MORI, with adults in England aged 18-75, to understand people's attitudes to home improvements and to identify obstacles preventing alterations.
The survey revealed that 32% of adults aged 50 to 70 did not trust tradespeople, with nearly 60% stating concerns over tradespeople not doing a good job as a factor. 56% felt price estimates might be misleading, whilst 44% were wary due to previous negative experiences. Additional concerns included rising prices for home projects and costs for unnecessary work.
The survey did however reveal that a third of people in the same age bracket had more confidence with tradespeople who are members of an accredited trade scheme, such as the BHTA. Established in 1917, the BHTA is one of the oldest associations in the UK representing the mobility and assistive industry. Over 400 accredited member companies, including market-leading Stiltz Homelifts, are committed to the BHTA Code of Practice, the only one in the industry to be approved by The Chartered Trading Standards Institute.
By pledging to follow this Code, companies such as Stiltz Homelifts guarantee to support customers in a fair and appropriate manner, with ethical selling and supply practices strictly adhered to. Businesses are audited and monitored regularly to ensure they comply with the high standards set by the BHTA Code of Practice. Providing additional peace of mind for consumers as well as clear online guidance, BHTA member organisations can display the CTSI approved logo which means their business is reliable and trustworthy.
There are nearly 12 million people in the UK age 65 years and over and by 2030, one in five people will fall within this age group. The Centre for Ageing Better reports that currently half of the homes in England requiring improvements are headed by the over-55 age group. Stiltz believes that with people now living further into old age, it is essential that homes are fit for purpose to support personal mobility, and independent ageing in place. Ensuring consumer confidence in tradespeople, is crucial. Lachlan Faulkner, Stiltz CCO, concludes: "At Stiltz Homelifts we deliver a proactive, friendly and professional service from concept to competition. We are proud to display our affiliated BHTA logo which illustrates our commitment to ethics and quality service. Our number one focus, which we share with selected dealers, will always be to enable positive living and ageing in place whilst delivering peace of mind."


Published: 21st June 2021
Source: Stiltz Homelifts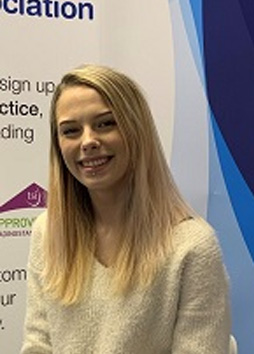 Millie joined the BHTA in March 2019 after completing an Extended Diploma in Level 3 Creative Media.