At OTAC Southampton (Occupational Therapy Adaptation Conference), product specialists from Stiltz Homelifts will be exhibiting a range of expert material to assist professionals responsible for client independence in the home.
8th September 2021. 9am – 4pm. OTAC, stand 3. Hilton Hotel Ageas Bowl, The Ageas Bowl Stadium. Botley Road, Southampton. SO30 3XH.
Stiltz Homelifts continue to work closely with Occupational Therapists (OTs), Grant Officers and Home Improvement Agencies (HIAs) to ensure individuals with walking difficulties can continue living safely without the risk of using the stairs. During the pandemic, studies* have shown a decrease in personal mobility and subsequent compromised health and well-being, especially amongst senior and disabled people. The Stiltz stand at OTAC will present how its award-winning homelift solutions are proven to negate many of these issues in terms of occupational performance, whilst reducing the risk of injury and unnecessary pressures on the NHS and social care.
Stiltz representatives will be available to discuss individual client cases and offer potential solutions – qualified by educational material produced in association with Stuart Barrow, Founder of OTAC and respected OT, and Foundations, the National Body for HIAs. There will be the opportunity to explore how homelifts provide suitable access for a variety of client conditions and their associated outcomes.
Alongside details and technical specifications of the Duo+ and Trio+ homelifts from Stiltz, there will be guides to DFG applications, evidence-based case studies and details on the Stiltz Healthcare website.


Published: 31st August 2021
Source: Stiltz Homelifts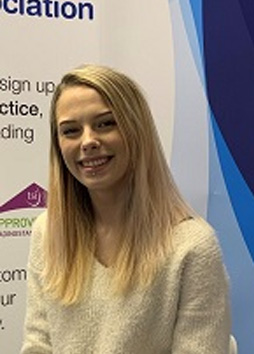 Millie joined the BHTA in March 2019 after completing an Extended Diploma in Level 3 Creative Media.