*** For immediate release***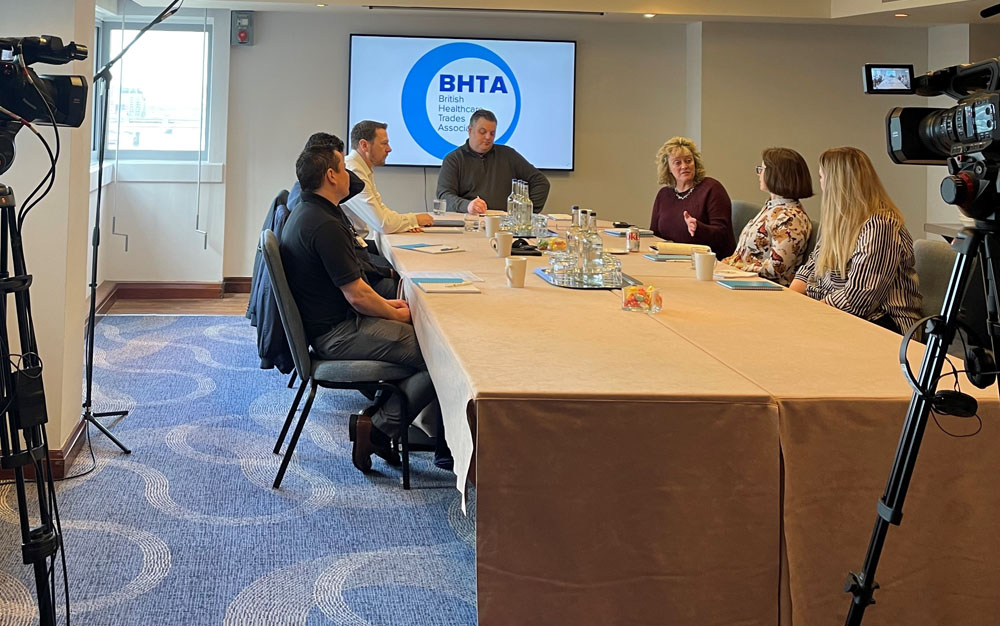 [August 2022. London, UK] At the peak of the Covid-19 pandemic, healthcare industry professionals had to rapidly realign the way their services were provided, implementing virtual assessments to ensure that those in need of assistive technologies would continue to receive essential products and services during this turbulent period.
Recently, the British Healthcare Trades Association (BHTA) brought together a panel of industry experts to discuss the move to virtual assessments; the challenges they overcame, the lessons learned and what the future could look like.
BHTA Chief Executive Officer, David Stockdale, said:
"During the pandemic, the healthcare industry had to make unprecedented decisions, and make them quickly, about how they could continue to provide essential products and services.
Now that we have had some time to assess the last couple of years, we thought it would be valuable for our members, and other healthcare professionals, to evaluate the changes that were made and examine what the future may hold for virtual assessments.
With the world returning to normal, it's essential we find the balance between virtual assessments and face-to-face consultations to provide the best possible experience and outcome for the end user."
Produced in association with AT Today, DLF & Foundations UK, and with the sponsorship of Care & Independence, you can view the roundtable discussion online now.
The panel of six experts came together from different areas of the healthcare industry at the Tower Hotel, London, to share their experiences of virtual assessments, consider the evidence and examine what the future holds.
The BHTA Roundtable Series has been split into five episodes, each one dealing with a different aspect of the virtual assessment discussion, covering subjects such as "The benefits of virtual assessments", "The desire to move back to face-to-face assessments", and 'Virtual assessments during the pandemic – what could have been done differently?".
The episodes and full-length roundtable can be viewed on the BHTA website here.
***Ends***
Notes for editors
---
About the BHTA: Representing over 400 companies in the healthcare and assistive technology industry, the British Healthcare Trades Association (BHTA) supports its members to help ensure the best outcomes for the most vulnerable in society.
All BHTA members are committed to adhering to the Association's Code of Practice – the only code in the industry approved by The Chartered Trading Standards Institute.
For more information
Media contact: Jamie McKay, Content Marketing Manager
Contact email: marketing@bhta.com
---