A New digital platform designed to connect mobility buyers and sellers together,
THIIS is inviting retailers to register their interest to participate in phase 2 –

THIIS Magazine has launched a new platform designed to make it easy for retailers, distributors and installers to discover suppliers and the latest products in the market.
With important trade shows cancelled this year, alongside less sales representatives on the road, it can be difficult for retailers and installers in the sector to connect with suppliers to find out about the latest solutions available to end-users.
Now, as the industry finds its feet after lockdown, ensuring mobility and access buyers & sellers can continue to do business is more important than ever.
To that end, THIIS Magazine has launched THIIS Connect.
The new digital platform brings key suppliers and products in the market together in one central hub for THIIS' 35,000+ monthly website visitors to easily discover.
THIIS Connect enables trade buyers to connect with suppliers through its supplier and product search functionality.
The supplier search function provides buyers with all the information they need to know about a manufacturer or distributor, including a company description, contact details, introductory videos and a showcase of their products.
The product search function allows buyers searching for a specific product to quickly identify which ranges are on the market, along with information about the product and supplier.
Currently in its first phase of development, the next stage of THIIS Connect will extend the search functionality to include retailers and installers. This will enable suppliers in the market to find retailers from all across the country where they may be looking for exclusive trade partners or wishing to offer unique offers.
Retailers and installers interested in having their companies featured on THIIS Connect can register their interest here: https://thiis.us11.list-manage.com/subscribe?u=a2932f3d53c05818a2911f554&id=e5e78ef18f
Suppliers keen to have their details and products included on THIIS Connect should contact Joe Fahy on 07384 258 372 or email joe.fahy@bhtaengage.com
Visit THIIS Connect to connect with suppliers and search new products here: https://thiis.co.uk/thiis-connect-trade-directory/


Published: 28th August 2020
Source: THIIS Magazine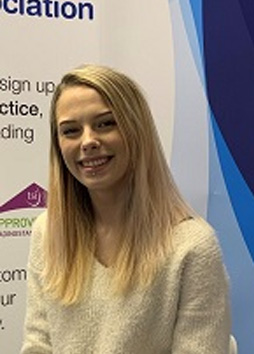 Millie joined the BHTA in March 2019 after completing an Extended Diploma in Level 3 Creative Media.