Care & Independence – the Class-1 medical device moving and handling specialist – is delighted at the recent appointment of Managing Director Ian Jones to the BHTA Board of Directors.
With the BHTA seeking a successor for their outgoing director Andrew Barker, and having been a corporate member for a number of years, it was a logical move for Ian to put himself forward for consideration given his own wealth of experience and industry knowledge.
Of his decision to stand as a nominee, Ian reflected, "My experience as Managing Director of Care & Independence had shown to me from both a personal and professional viewpoint just how integral the BHTA are to the industry – both in the day-to-day support they provide their members and in how they influence the industry. It is vitally important to have a body that both recognises current and future challenges within our industry and whom is then able to facilitate improvements and change. To be a part of that is a great responsibility, a great challenge and one I very much look forward to accepting in our continual goal of improving the lives of others."
'Improving Lives' is Care & Independence's ethos and driving force at the heart of all the company strives to achieve. As a BHTA Director, Ian will deliver the same approach on a wider scale for the benefit of
numerous others across the industry at large.
Having been ratified at the December BHTA AGM, Ian took up his new appointment alongside the other nine Directors at the start of January. The role of the BHTA Board is to oversee and authorise action, focus and approval for how the BHTA sections organise and lobby government for support and change across the healthcare market sector.
Members of the Board are drawn from a wide range of healthcare trades backgrounds with their personal expertise reflecting a cross-section of business. Ian brings to the post his 25+ year financial, operational and leadership skills as well as a genuine desire to shape the industry's approach to changing future realities.
Commenting on Ian's appointment BHTA CEO Dr Simon Festing stated:
"Ian proved himself to be a very worthy candidate with solid business acumen and aptitude to execute the role to the high standards we set for our Board members. Myself and the Board welcome him to the executive committee and very much look forward to working with Ian in the coming months and years."


Published: 8th January 2021
Source: Care & Independence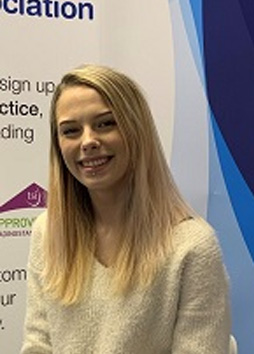 Millie joined the BHTA in March 2019 after completing an Extended Diploma in Level 3 Creative Media.