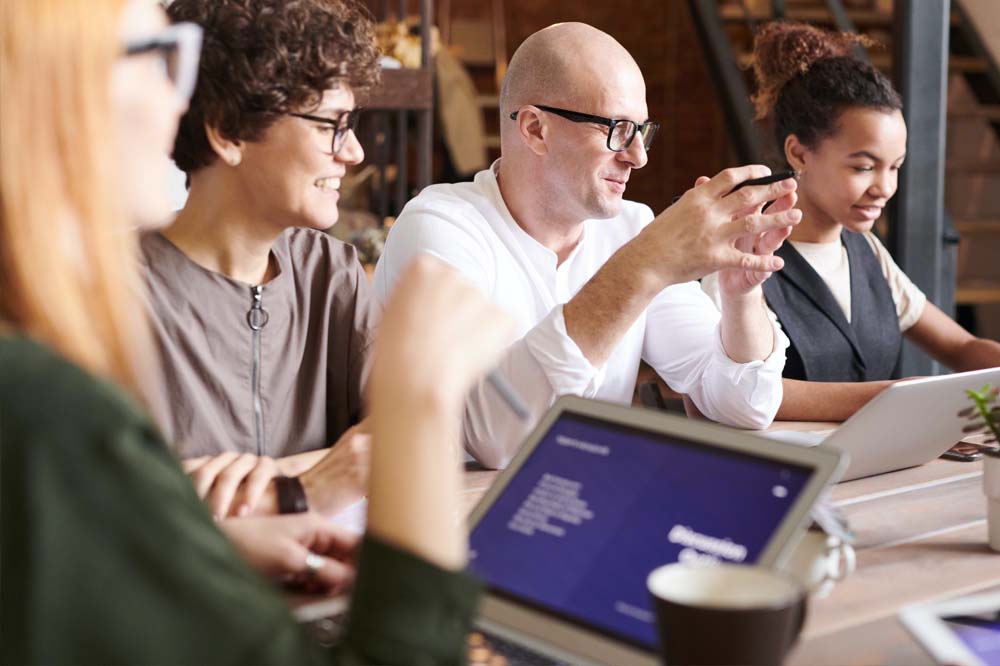 Help your company to thrive, and shape the future of your industry, by joining the BHTA
Enable your business to succeed and grow by joining the British Healthcare Trades Association (BHTA). Receive invaluable industry insights, tailored business support, and crucial recognition from consumers, professionals and contracting authorities.
---
Benefits of joining the BHTA
We are devoted to continuously enhancing the experience of our members. By joining the BHTA, your company and employees will have access to a comprehensive and exclusive suite of benefits and support designed for healthcare and assistive technology businesses:
Invaluable insights
Receive privileged access to up-to-date information and insights regarding important developments in the healthcare and assistive technology sector, ensuring your business is always well informed.
Demonstrate credibility
Show customers, suppliers and employees that your business is ethical and trustworthy by committing to our Code of Practice – the only Code in the industry endorsed by the Chartered Institute of Trading Standards.
Shape your sector
Through our engagement with key stakeholders, you can ensure your needs are heard by government and regulatory bodies, regardless of whether your company is a sole trader or a multinational.
More networking
Connect with other members, healthcare professionals, business leaders and key influencers across the industry at BHTA exclusive events and meetings to discover new opportunities and build new relationships.
Access advice
Whether it is offering clarity around complex regulatory issues, or providing fair mediation to achieve an amicable resolution to a dispute, we can give your company support and help when you need it most.
Exclusive benefits
Gain full access to BHTA plus, an ever-growing package of benefits for members. From discounts for all employees off popular brands to exclusive business insurance, BHTA plus provides you more value from your membership.
---
Members benefit from more…
BHTA plus
BHTA members gain exclusive access to BHTA plus, a suite of specially selected benefits from our partners to offer exceptional value to your business.
Learn more about the comprehensive offering, ranging from savings on invaluable tools, brands and products to help your business grow, to free access to leading business support services, all included as part of your BHTA membership.
BHTA presents…
Keep you and your team informed on the latest topics and receive invaluable insights from leading experts by attending BHTA presents… webinars.
BHTA collaborates with thought leaders and specialists to deliver talks and content to members on the topics that matter to businesses, ensuring BHTA companies stay on the front foot.
---
What our members say…
"The BHTA is a platform for like-minded, complementary organisations to gain mutual benefit and provide better and improving services and products to service users who are often extremely vulnerable or the most in need."
James Bennett, Sales and Marketing Director at Care & Independence
"I strongly believe that being able to help shape the industry and its outward perception for the benefit of everyone in our sector is something that we all have a responsibility to do. Being active in the BHTA is the best way to achieve this."
Gino Farruggio, UK Sales Director Trade at Stiltz
"Working closely with other industry colleagues and building new relationships is rewarding. You feel part of a wider team and it is enjoyable working with the BHTA senior team in developing the group and its influence."
James Parramore, Managing Director of Ross Care
"I believe the BHTA can help the industry to manage change for the better."
Ben Taylor, Director of Taycare Medical
---
Interested in membership?
Contact us today.
Whether it is raising your profile, giving your customers confidence,
or finding ways to save your business money, the BHTA can help.
Contact us today to discover how can help support your success.