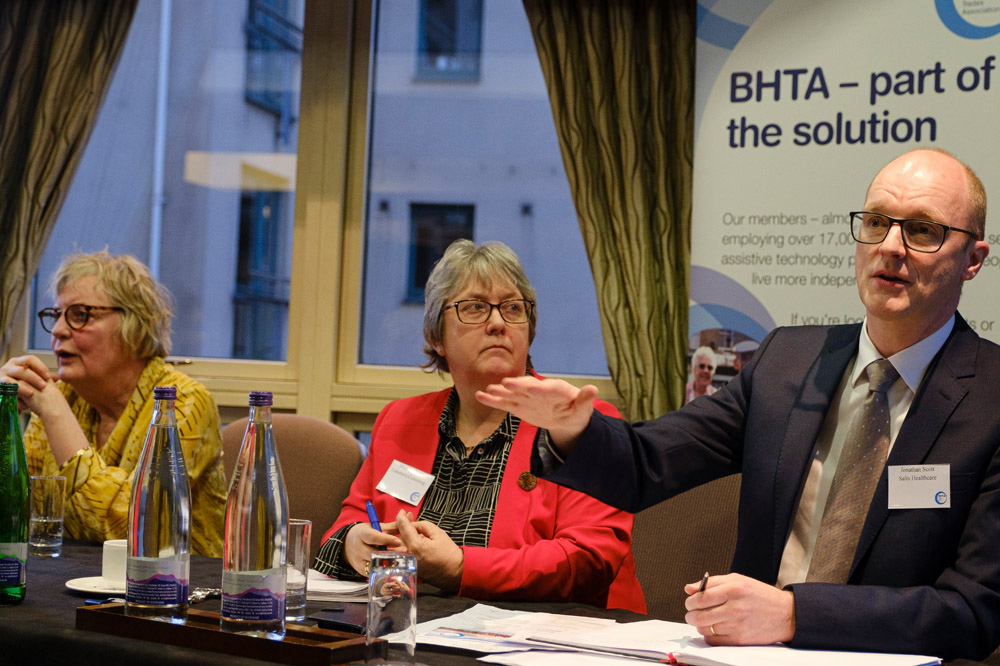 Improving industry and consumer standards in the healthcare and assistive technologies sector
We bring together healthcare and assistive technologies manufacturers, suppliers, distributors and service providers to support health and care systems and protect consumers' interests.
---
Our three pillars
Through our work in three key areas, we support, promote and champion our members for the benefit of the health and care of all:
Consumer protection
We are a consumer protection body, ensuring people who need our members' products and services – often vulnerable because of their age or medical condition – can be confident that they are treated fairly.
At the heart of this protection is our CTSI-approved Code of Practice, which sets out strict standards that all our members must meet to demonstrate best practice and ethical behaviour in their business dealings.
Membership services
We work to support our members' growth and success, not only to benefit their businesses but also to benefit the industry, and the health and care of the nation, as a whole.
Our members receive access to a comprehensive array of services to ensure that all companies, regardless of their size, enjoy the benefits of BHTA membership.
Find out more about the six key elements of our membership services offering
Policy & advocacy
We ensure the interests of the healthcare and assistive technology industry are represented and respected by stakeholders across government and regulatory bodies, helping to deliver better health and care for all.
By working in collaboration with leading bodies and regulators, we champion the needs of our members across a wide range of policy issues, from integrated care, to the adoption of personal budgets.
Let us support your business
Do not face challenges alone. Find out more about how our dedicated team and member-focused support can help your business to thrive.