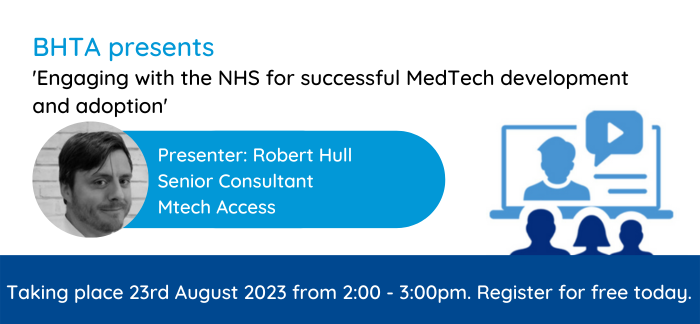 The pressures on the NHS have never been higher, and it is only through the adoption of innovative technologies and medical devices that many of these challenges can be met. However, engaging with the NHS for successful adoption of MedTech can be a challenging process. In this webinar, we collaborate with Mtech Access to look at how companies developing MedTech for use in the NHS can work with the NHS and increase the chance of adoption, including:
MedTech development and adoption in the NHS
Key NHS priorities in 2023/24 (e.g. health inequalities, virtual wards, net zero)
Getting the right evidence
Common pitfalls to be avoided
Mtech Access' mission is to ensure that medical technologies are available to the patients who need them, whilst meeting the needs of the healthcare environment. As UK market access specialists, they work in expert-led partnerships with innovators across the healthcare sector providing commercialisation strategy, evidence synthesis and analysis, and value demonstration services. The team draw on insights from over 100+ NHS Associates, who guide and validate their work.
We look forward to seeing you there!
*Please note: Registration to this webinar is only available to members of the BHTA
If you are unable to attend, be sure to register anyway to receive a copy of the slides and recording after the event.
---
About the speaker
Robert Hull is a Senior Consultant in the NHS Insight & Interaction team at Mtech Access, Robert works closely with health technology companies to develop strategies for engaging with the NHS and accelerating the adoption of new innovations.
Robert has considerable experience in developing biotech and healthcare technologies across industry, academia, and the NHS. He has worked with companies of all sizes, from SMEs to multi-nationals, creating innovative technologies that meet real world needs.
Robert has a PhD in Microbiology from the University of Southampton.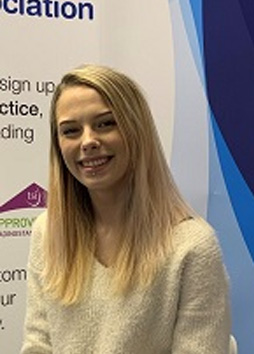 Millie joined the BHTA in March 2019 after completing an Extended Diploma in Level 3 Creative Media.