Following trials with two vehicles initiated last year, Medequip has taken delivery of a further six zero emissions electric vans, already hard at work delivering community equipment services across 21 London boroughs.
With road vehicles identified as the leading cause of air pollution in London, Medequip took the decision to respond positively by investing in clean air technologies to get vital equipment into the community, helping people to stay independent for longer.
The Mercedes E-Sprinters chosen by Medequip produces no CO2 or NOx emissions and are amongst the cleanest vehicles in the world to drive, providing the best environmental solution for the busy streets of the capital.
"This is stage one of our planned 'clean air' programme, which will see Medequip invest further in electric vehicles for use across the UK," stated Peter Gaunt, Fleet Manager for Medequip. "By late spring of this year, zero emissions vehicles will make up 10% of our entire fleet."
The earlier trials demonstrated how well an electric van meets the requirements of the business. With vehicles scheduled efficiently to cover their defined areas, they are capable of completing a day of deliveries to homes on a single charge.
Fast charge capabilities up to 80% in just 60 minutes mean the vehicles can complete a recharge on return to the depots and be on the road again to meet delivery promises. There's no compromise on storage either, as the electric drivetrain doesn't impact load space. The E-Sprinters were supplied to Medequip by Intercounty Truck & Van Ltd and given their distinctive Medequip livery by specialists Mediafleet.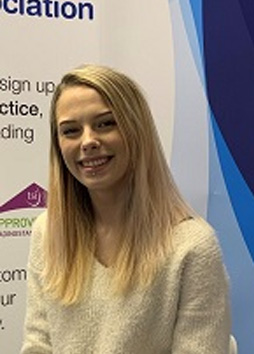 Millie joined the BHTA in March 2019 after completing an Extended Diploma in Level 3 Creative Media.