High achieving manufacturer, Stiltz Homelifts, is proud to announce its debut in the Sunday Times HSBC International Track 200. Ranking 43rd, this is a significant achievement for Stiltz as the 2021 league table also highlights the important contribution that private companies have made during the pandemic.
Stiltz manufactures a range of contemporary domestic lifts that are disrupting the traditional stairlift industry whilst safeguarding against the ever-growing accessible housing crisis.
Compiled by Fast Track, the table ranks Britain's mid-market private companies with the fastest-growing international sales measured over a two-year period. Stiltz saw an average annual international sales growth of 75%, international sales of £16.1m, with total sales equalling £27.5m. Stiltz was also recognised for their recruitment drive during the pandemic. Global staff numbers have now reached 223, with Stiltz currently recruiting for sales executives, engineers and carpenters/builders. 2020 also saw the launch of Stiltz flagship 36,000sqft HQ premises based in the West Midlands, which accommodates a Training Centre of Excellence, customer services, state-of-the-art R&D, extensive warehousing and a customer showroom.
Lachlan Faulkner, Stiltz Co-Founder and Chief Commercial Officer enthused: "We are truly honoured to be recognised by HSBC International Track 200, an accolade we hold in the highest regard. I am particularly proud of our performance during the pandemic and the hard work of the Stiltz team. The demand for Stiltz Homelifts continues to grow as living at home safely and independently is more important than ever, especially when you consider the lack of accessible houses now and in the future. As the world's population ages, Stiltz Homelifts continue to play a significant part in averting an appropriate housing shortage. We look forward to continuing on this path of growth and success".
Placement on the HSBC International Track 200 league table follows Stiltz ranking in the Sunday Times Virgin Atlantic Fast Track 100, achieving the prestigious Queen's Award for Enterprise in the category of International Trade (2020), Lloyds Bank Business Exporter of the Year (2019) and two consecutive rankings in the Financial Times FT1000 list.

Pride of the Midlands
27 companies headquartered in the Midlands (compared to 15 last year) have won places on the league table, including 17 new entrants. These regional stars have grown their international sales by an average of 59% a year over the last two years to a total of £892m, all are profitable and together they employ more than 18,000 people.
Amanda Murphy, Head of Commercial Banking, HSBC UK, commented: "After a challenging start to 2021, all eyes are on the companies that will drive a return to growth in 2021. We are confident that the innovation and entrepreneurial spirit of businesses such as those in the Midlands listed on International Track 200 will carry them forward. These companies show the strength, ambition and resilience of businesses across the UK and are the sort of businesses we are proud to support every day. "


Published: 22nd February 2021
Source: Stiltz Homelifts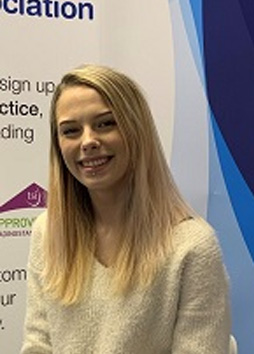 Millie joined the BHTA in March 2019 after completing an Extended Diploma in Level 3 Creative Media.