Duncan Latimer, Regional Assessment Manager for Abacus Specialist Bathroom Solutions, has achieved his NEBOSH national general certificate in occupational health and safety ­– strengthening the Abacus duty of care commitment to bathers, families and healthcare professionals.
Abacus is a respected manufacturer of power-assisted, accessible baths for bathers with disabilities. It is a leading choice for Occupational Therapists (OTs) seeking the best bathing and wellbeing outcomes for their clients. Abacus provides a unique service that includes a fleet of assessment and bath demonstration vehicles – one of which is operated by Duncan. These vehicles are proving popular during the pandemic as they provide COVID-safe outdoor settings, with natural ventilation, for client assessment and moving and handling workshops. Duncan's new qualification now enhances the safety of these vehicles even further.
Duncan supports bathers with disabilities, families and Occupational Therapists in the North of England and Scotland, including working alongside guiding principal contractors and architects with project installations.
Over several years with Abacus his expertise regarding assisted bathing has become renowned, however, Duncan believes there is always room to improve service. Gaining this qualification has been his intention for some time as he explains: "I've always wanted to achieve my NEBOSH certificate. Due to the time made available through the pandemic lockdown and furlough, I was able to take advantage of the online university course – turning a negative situation into a positive one. It was ideal as I could study at home and when I was back at work, I could fit evening studies around my busy schedule."
This new skill set within our team will enable our working operations to be risk assessed with more clarity and detail, Duncan concludes: "I believe it is important to go above and beyond these days, particularly with the increased levels of risk presented by COVID, I felt it was my moral responsibility to gain further health and safety knowledge, backing up our 'TEAM ABACUS' ethos.


Published: 17th August 2021
Source: Abacus Specialist Bathroom Solutions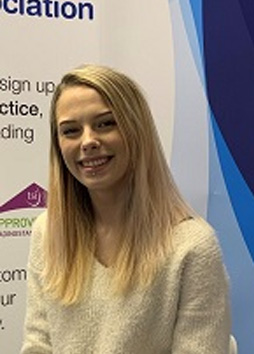 Millie joined the BHTA in March 2019 after completing an Extended Diploma in Level 3 Creative Media.