Members warn of a scam targetting shops selling mobility and independent living aids
The British Healthcare Trades Association (BHTA) has alerted its members to remain vigilant after at least seven of its members were targeted by a "difficult to spot" scam.
The alarm was raised after one of the trade association's stairlift section members was contacted by an individual purporting to be a high court enforcement officer.
The scammer informed the company that a debt was owed to HRMC and was about to be the subject of a high court writ. The individual claimed he was ringing to give the company the option to trigger a protest and pay the amount owed to the court solicitors.
Described as highly persuasive by the BHTA member, the individual impersonated a genuine bailiff and name dropped a genuine solicitor, as well as referred to a debt recovery agency which HMRC does use.
The BHTA confirmed the fraud attempt had been unsuccessful, with the company certain no debt was owed and no papers having been received. Additionally, the scammer requested payment be made via bank transfer.
After the scam was reported to the BHTA and an alert had been issued to the membership, six further member companies confirmed having recently been approached with the same scam.
Sarah Lepak, Head of Policy and Compliance at the British Healthcare Trades Association, said:
"This scam was highly targeted and very difficult to spot. Fortunately, our member was particularly observant and recognised that all was not what it seems. However, it is important others in the industry are aware that this type of scam is taking place.
"We would encourage all companies to be extremely cautious when money is being requested from an unfamiliar source and to share with the Association when these scams appear."
Helpful resources
To learn more about how to avoid scams, see these useful resources:
Published: 14th January 2021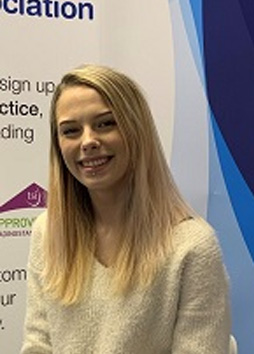 Millie joined the BHTA in March 2019 after completing an Extended Diploma in Level 3 Creative Media.