It is with sadness that Julian Cobbledick, a leading figure within the healthcare and assistive technology industry and the British Healthcare Trades Association (BHTA), has passed away.
An inspirational and well-liked individual in the healthcare sector, Julian first joined the industry in 1985 as Sales Manager for Sunrise Medical, promoting new wheelchair solutions. He attended his first BHTA Section meeting in 1986 for the Mobility Group, when the primary topic of discussion was Motability.
A man of many talents, including an actor, film extra, model, photographer, successful businessman and healthcare industry ambassador, Julian's career in the industry spanned over three decades, where held key leadership roles across many organisations and the BHTA.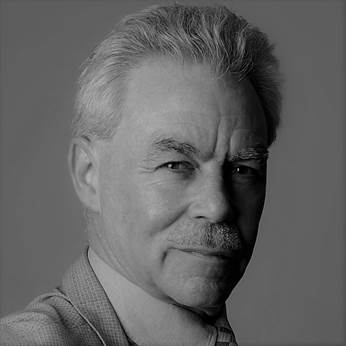 Former BHTA Director General, Ray Hodgkinson MBE, declared: "His relaxed but well-organised style engendered confidence and trust. He became Chair of the Mobility Section of the BHTA before moving on to appointment as a Board Director and subsequently taking on the roles of Vice-Chair, Chair and President of the association. His contribution undoubtedly played a major part in the development of the association as it grew in size and influence.
"His belief in high standards led to involvement with the British Standards Institute (BSI), creating new wheelchair standards adopted by the International Standards Organisation (ISO), and his leadership of the industry's work on barcoding, which enabled BHTA members to adopt the technology early and cost-effectively.
"His commitment to setting the bar high for the sector was evidenced through his passionate support for the introduction of the BHTA Code of Practice (approved by the Office of Fair Trading) and his chairing of the Assistive Technology Practitioner Society.
"With a career spanning some 36 years, and with a track record of senior management roles with BHTA members – Sunrise Medical, Nottingham Rehab, Medequip, RJ Mobility and Assistive Partners – his experience, his confidence and his belief that patients and users come first will all be sorely missed.
"His many industry friends and colleagues will miss him, his support and enthusiasm."
Julian will be laid to rest on Monday the 24th January, 14.45 pm at Redditch Crematorium, followed by a reception at The Abbey Hotel, Hither Green Lane, Redditch, B98 9BE.
Friends are welcome to attend to pay their respects, and the family has kindly asked that if you wish to make a contribution, please donate to charity rather than send flowers.
For anyone wishing to make a donation, the family is collecting on behalf of Crisis, the charity that Julian helped so much and held dear in his heart.
Sam joined BHTA in June 2021.
She has worked in the healthcare industry for over 7 years, raising awareness of a range of healthcare products and services.