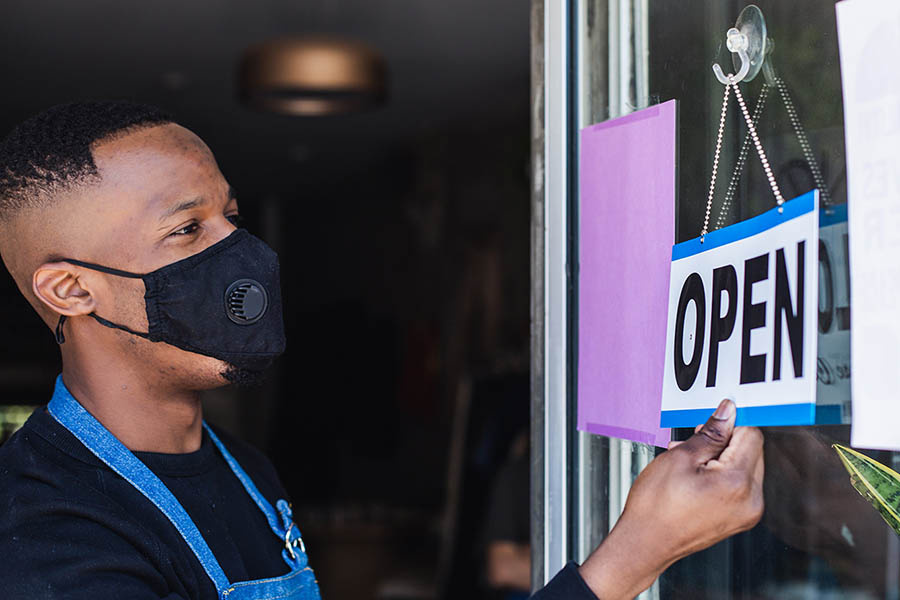 The British Healthcare Trades Association (BHTA) is urging its members to continue to prioritise the health and safety of all those they interact with as COVID-19 restrictions lift in England.
It follows the government's decision to proceed with moving England to Step 4 of the roadmap out of lockdown, with the 19th of July being called 'Freedom Day'. It marks the end of a wide array of COVID-19 restrictions, but comes amid a significant rise in COVID-19 cases; according to government data, 48,161 new COVID cases and 25 more coronavirus-related deaths were reported on Sunday.
With many of the restrictions, such as face coverings in shops, being downgraded from mandatory to advisory, the BHTA is encouraging members to take all necessary precautions to keep their teams, and those they interact with, as safe as possible.
BHTA members are responsible for the design, production and distribution of vital healthcare and assistive technologies (including medical devices, acute and community care products, independent living technologies/products, and associated services) across England.
The association estimates that its members have over 100,000 face-to-face interactions with patients with long-term conditions, disabled and elderly people each week.
To assist, the association is reminding members to take full advantage of their BHTA Business Services support benefit.
Provided as part of the BHTA membership package, members receive free unlimited access to advice and support on four key services: HR, legal, health and safety, and tax. It includes five advice lines and three document libraries with over 800 template documents.
Dr Simon Festing, Chief Executive Officer for the British Healthcare Trades Association, commented:
"As England moves to Step 4, our members face the considerable challenge of keeping their teams, and their customers and service users, safe.
"Throughout the pandemic, our members have continued to go above and beyond in the interests of those they serve, and we urge them to continue prioritising the safety of those they interact with. In particular, we strongly advise members to carefully read the government's latest guidance and to heed its six priority actions: Complete a health and safety risk assessment that includes the risk from COVID-19, provide adequate ventilation, clean more often, turn away people with COVID-19 symptoms, enable people to check in at your venue, and communicate and train their teams.
"For those uncertain of what their obligations are to staff and customers under the new COVID-19 rules, we encourage members to take full advantage of the free BHTA Business Services support benefit that is included as part of their membership. The service provides personalised advice around health and safety, HR and legal to help members traverse this uncertain period.
"The BHTA team is also available for members that have additional questions or concerns arising from the new government guidance. Together, the BHTA and its members will continue to support the industry to ensure a fair, ethical and safe trading environment for all the industry serves."
Members can contact marketing@bhta.com to receive further information regarding their free BHTA Business Services support access, including their personalised login information.
The appeal to members follows the BHTA's recent push for the new self-isolation rules brought in for frontline NHS and care workers in England to be extended to eligible workers across the health and care industry.
Click here for the latest Step 4 guidance and advice for businesses from the government


Published: 20th July 2021