Chosen for its experience in specialist care environments, Gainsborough has been commissioned to provide two highly advanced wet rooms for mental health inpatients and staff at The Welland Centre, St Mary's Hospital, Kettering.
St Mary's is a multi-functional Northamptonshire NHS site which has services for both inpatients and outpatients. Services include The Welland Centre which is a purpose built, mental health inpatient facility for adults. It has four wards focused on treatment, recovery and psychiatric intensive care along with a 136-bed Safety Suite. This suite required two new, highly specialist wet rooms which would ensure patients and carers remained safe during bathing cycles. GFM, the Facilities Management company responsible for maintenance, appointed Gainsborough to deliver the project through its proven track record in specialist bathing.
Zoe Sparrow, GFM Building Service Manager, commented: 'The NHS Trust asked us to upgrade our bathrooms to specialist wet rooms for enhanced care. The wet rooms had to be clinical-centric with advanced features to support nurses and our highly vulnerable patients. It was critical that all fixtures and fittings were anti-ligature so there was no risk of self-harm by bathers. Add to this a need for infection control and accessibility, we decided to specify Gainsborough for the project. We had seen their specialist work in prisons and they came highly recommended."
Five specialist installers were tasked with the project and despite challenges, were able to complete the first wet room in four weeks and the second in three weeks. Ian Trotter, Head of Gainsborough's G360 Bathrooms, was responsible for project delivery: "Our team is well versed with operating in live care environments, however this particular project was challenging. Nevertheless, we were able to comply with all safety and security protocols and ensured disruption was kept to an absolute minimum. Working in a Covid safe way was also a top priority so our 'Protection Promise' procedures came into force."
The overall design of the wet rooms was ultra-minimalistic to increase safe and hygiene. Infection control was supported by contactless specialist sanitary ware operated by light sensors. Showers encompassed detachable 'bayonet style' hoses so carers could connect only when required – ensuring the anti-ligature environment was not compromised.
Zoe continues: "The newly installed showers with detachable hoses are excellent for washing wheelchair and vulnerable patients without having to be removed from a chair or commode.  Sensor operation of equipment eliminates touch points for better hygiene and the walls deliver a professional finish.  Grab handles for assistance in mobility have been considerately positioned and an anti-slip floor ensures safety is utmost for all. On completion of the project all stakeholders were very satisfied with the end result.  The features met the exact specifications required and will "bring relief to both nurses and patients" says Zoe.  She concludes:  "The two new specialist wet rooms here at The Welland Centre now mean patients can maintain their dignity whilst benefiting from a certain degree of independence.  In terms of our bathing facilities, our site can now accept more patients with complex needs, in complete confidence, which is an outstanding outcome."


Published: 25th February 2021
Source: Gainsborough Specialist Bathrooms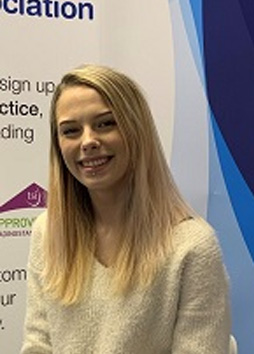 Millie joined the BHTA in March 2019 after completing an Extended Diploma in Level 3 Creative Media.