Medequip is the UK's market-leading provider of community equipment and complementary services to local authorities and the National Health Service (NHS). Medequip's services enable individuals to live independently at home for longer, alleviating pressures on the NHS and other healthcare services. Located in Harmondsworth, close to Heathrow Airport, and with turnover of over £200m, Medequip employs more than 1,000 people.
James Ibbotson, CEO of Medequip looks forward to the collaboration with Medux. "This partnership is a major step forward for Medequip. By working alongside Medux, we can capitalise on its vast experience as the market leader in the Netherlands and further accelerate Medequip's growth. Medux has an impressive reputation in the Dutch equipment market, and we look forward to our exciting future together with great confidence."
Strengthening services
With a shared focus on ensuring healthcare remains affordable and accessible with an efficient supply of products and services, both Medux and Medequip have strong reputations amongst end users, prescribers and clients. In the Netherlands, Medux supplies more than 1.5 million medical devices annually via its brands Medipoint, HartingBank and Atlas Kidtech. In the UK Medequip visits more than 1.3 million customers every year delivering community equipment services, technology enabled care services (TECS), planned preventative maintenance (PPM) and minor adaptations. By joining forces, Medux and Medequip will strengthen their services and broaden their customer bases.
Significant opportunities
"This is a big step forward for Medux", says Jop Pollmann, CEO of Medux, "We are strengthening our position in the European equipment market; a market that is growing rapidly due to the ageing population and government policies to enable people to live at home independently for longer. This is something we are very familiar with and which provides significant opportunities for both Medux and Medequip."
David Weavers, Partner at Clearwater International who advised Medequip states: "It's been a pleasure to work with the Siddall family and the management team of Medequip. Medux has committed to further investment which will benefit the company and its various stakeholders. We wish both companies every success for the future."
The organisations will continue to operate independently of each other. The proposed structure was submitted to the Dutch Healthcare Authority (Nederlandse Zorgautoriteit, NZa) for approval, the relevant regulatory authority in the Netherlands.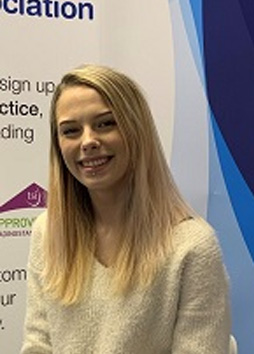 Millie joined the BHTA in March 2019 after completing an Extended Diploma in Level 3 Creative Media.