Stiltz Homelifts is pleased to announce accreditation to the Advanced Contractors Health and Safety Assessment Scheme (CHAS).

Stiltz manufactures domestic lifts that enable positive living and aging in place, with ethical selling and supply chain practices strictly adhered to, working closely with dealers, Occupational Therapists, Grant Officers and HIAs to ensure homeowners with reduced mobility can continue living safely without the risk of using the stairs.

CHAS was created in 1997 to improve health and safety standards across the UK. A leading provider of industry-recognised accreditation and risk management services in the UK. To achieve 'Advanced' CHAS Accreditation, Stiltz had to demonstrate strong compliance with essential industry regulations, sound management of current health and safety legislation, and sustainable business practices.
Scoring over and above reviewing manual handling procedures through to fire safety, the process evaluated areas such as financial capability, environmental management, quality management and equal opportunity and diversity policies. Overall, Stiltz scored highly in every area demonstrating a comprehensive approach to efficiency, ethics, and safety across the business.

Lachlan Faulkner, Stiltz CCO and co-Founder, is justly proud of the accreditation: "We push for excellence in everything we do; from commercial practices and customer service through to home lift innovation and beyond. It's all about getting it right for our customers and right for each other. This rigorous review of our business confirms our commitment to fully meeting the needs of dealers, end users, staff and professionals."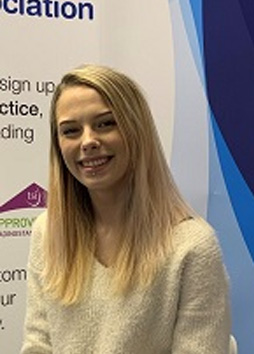 Millie joined the BHTA in March 2019 after completing an Extended Diploma in Level 3 Creative Media.