[Dec, 2021. London, UK] On 01 December 2021, the Department of Health and Social Care (DHSC) published a white paper, People at the Heart of Care, that sets out its 10-year vision for adult social care, and provides information on proposals that will be funded by the £1.8bn-per-year increase earmarked for social care from the Government's 1.25% rise in NIC levy (£5.4bn total over three years).
William Lee, Head of Policy and Compliance at the British Healthcare Trades Association, provides a whistle-stop tour of the social care reform journey, and explores some of the key points made in the document.
BHTA has commented previously on this funding increase (announced in Sep-21), and we are pleased to see the Government begin to flesh out its plans for social care. It is clear, however, that this white paper – as described by the Secretary of State in his Executive Summary – is really only a "journey-planner" for social care reform.
Disabled Facilities Grants (DFGs) – More of the same, more needed
We are pleased to note plans to continue DFG funding (see Chapter 4.18) at near its current rate (£573m/year 2021-22; £570m/year 2022-23 & 2024-25), not least since DFGs so often fund life-enhancing adjustments supplied by BHTA members (e.g. stairlifts, wet rooms, and other home modifications). As Care & Repair England points out, however, inflation and rising cost of materials and labour would have made a DFG funding increase more welcome, and we continue to wait for more detail on how new homes will be made more accessible, a decision that has again been delayed (see Chapter 4.24).
Digitisation and Caretech Innovation – The future is now?
An earmark of £50m/year over the next three years (£150m total) to drive digitisation across the social care sector and unlock the potential of caretech innovation that enables preventative care (e.g. measuring and monitoring devices) and independent living (e.g. tablets, e-readers) is a welcome development (see Chapter 4.28 ff). BHTA and its members agree with analysis from the Technology-Enabled Care Services Association (TSA) that indicates "digital tools can be used more proactively across adult social care, so that people can live healthier lives for longer, in their own homes." We call on funders at all levels of Government – NHS, DHSC, Local Authority, etc. – to ensure that uptake of innovative products is as streamlined as possible, with focus on 360-degree positive effects of such innovation for patients and carers alike, rather than a narrow, cost-only view.
Social Care / Occupational Therapy Workforce – Who cares for the carers?
OTs and others in the social care workforce will welcome the announcement of £500m for a raft of planned workforce transformation measures (see Chapter 6.5 ff), including a Knowledge and Skills Framework and Continuous Professional Development, and it is gratifying to see OTs and others recognised for their outstanding work in helping people live richer, more independent lives. Concerns remain, however, about gaps in pay and working conditions for the social care workforce (see commentary from the Royal College of Occupational Therapists). We hope future efforts are in line more with the lofty aspirations of the white paper and less with the Government's recent reticence to amend the Health and Care Bill 2021 to embed NHS and social care workforce planning/reporting in law.
Those Living with Dementia and Their Carers – Still waiting
The Government's forthcoming standalone strategy on those living with dementia and their carers (See Chapter 1.15) is keenly awaited – some might say overdue – and it remains to be seen whether it will redress funding and support imbalances that mean dementia sufferers have access to fewer resources than those affected by other conditions.
Integration of Health and Care Services – Not quite yet
Perhaps the largest omission in the white paper is the lack of detail or colour around how health and care services will be integrated going forward, which has been relegated to another, future white paper (see Chapter 2, p. 30). Given the amount of integration "talk" from Government, the "walk" can't come soon enough.
We applaud the aspirations outlined in the Government's white paper, but much more detail is needed to understand how these aspirations – which, after all, do not address urgent social care needs right now – will translate to better social care in the future; in the words of the Association of Directors of Adult Social Services:
"There is much detail to fill in and much more funding to find . . . clearly the sums identified so far can be no more than pump-priming, [and] what we need now is a bridge to that brighter future, to address the immediate crisis and ensure that everyone gets the care and support they need."
BHTA and its members look forward to working with DHSC and other delivery partners to ensure that the social care reform journey ends at its desired destination – where people have choice, control, independence, and quality & tailored social care that is fair and accessible.
*** ENDS ***
---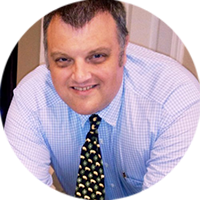 William Lee, Policy & Parliamentary Executive at the British Healthcare Trades Association
With over 25 years of policy and advocacy experience, William Lee has spent much of his working life championing the needs of vulnerable communities at US & UK NGOs and governments. He is responsible for the research, development and dissemination of policy, strategy, parliamentary and technical information to BHTA members, and supports with the association's important stakeholder engagement.
---
Notes for editors
About the BHTA: Representing over 400 companies in the healthcare and assistive technology industry, the British Healthcare Trades Association (BHTA) brings the industry together to help shape and improve the health and care of the nation. All BHTA members are committed to adhering to the Association's Code of Practice – the only code in the industry approved by The Chartered Trading Standards Institute. https://www.bhta.com/what-we-do/
About the CTSI: The BHTA Code of Practice – the first for consumers in the healthcare industry – is approved under the Chartered Trading Standards Institute (CTSI)'s Consumer Codes Approval Scheme, ensuring all BHTA member companies trade ethically and professionally.
---
For more information
Contact email: marketing@bhta.com