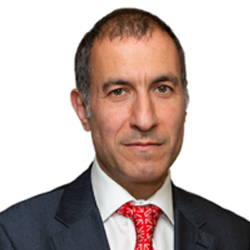 The British Healthcare Trades Association (BHTA) is pleased to welcome two new members to its Board of Directors, Oliver Colfer and Bob Russell, effective from 1st January 2022.
Throughout his career, Oliver has held a number of leadership positions, including Operations Director for Alliance Healthcare, where he was responsible for all aspects of operations across the UK, and Supply Chain Director for Northern Europe at Mondelez International. He is currently Group Operations Director for Millbrook Healthcare.
Commenting on joining the Board, Oliver said: "I believe that trade bodies enable businesses to work effectively together, to share knowledge and insights, and enable the entire industry to develop and respond to challenges.
"The current challenges that face our sector only emphasise the criticality of the BHTA and its ability to support and provide direction to its members. In these challenging times, I feel incredibly excited to be able to help support the BHTA in this stage of its journey."
With over thirty years' experience working in medical devices, Bob Russell has also been newly appointed to the Board.
Throughout his career, Bob has been actively involved with the BHTA. Operating as a Director since 2002, initially working for Coloplast, he is now Market Access & Regulatory Director for Hollister, having been with the company since 2013. In addition, Bob has also become a member of the Drug Tariff Committee, where he represents the BHTA.
Looking forward to helping steer the BHTA, Bob commented: "I welcome the opportunity to play a part in supporting and guiding the work of the BHTA over future years. Against a background of impending changes in the healthcare arena, through possible MedTech Directorate activity and the Health and Care Bill, I hope the breadth of experience I can offer will add significant value to the BHTA and its members."
Andrew Stevenson, Chairman of the British Healthcare Trades Association, commented: "We are delighted to welcome Bob and Oliver to the BHTA Board. Their wealth of industry and business experience will prove invaluable as we continue our efforts to support members.
"This is a pivotal time in the world of healthcare provision, with significant changes to how products and services are designed, manufactured, distributed, procured and sold, currently being planned. With Bob and Oliver joining, it will help us ensure the association is well placed to provide the important assistance to our members and engage with stakeholders during this period.
"We would also like to thank outgoing Director Mike Sawers for his years of service, commitment and leadership within the BHTA."
Mike Sawers stepped down from his position at the end of 2021, after six years as Board Director with the BHTA. He continues to work with Hollister.
The BHTA is also pleased to announce the re-appointment of Ian Wenman and Phil Rice as returning Directors of the Association.
Sam joined BHTA in June 2021.
She has worked in the healthcare industry for over 7 years, raising awareness of a range of healthcare products and services.